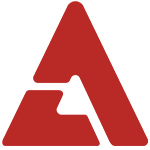 TVXQ has added four more concerts to their Japanese 'Dome Tour'!

The boys were already making history by becoming the first non-Japanese Asian group to have a 5-dome tour. Originally, they were going to have 12 different performances at the Saitama Super Arena, the Tokyo Dome, the Osaka Kyocera Dome, the Fukuoka Yahoo! Japan Dome, the Sapporo Dome, and the Nagoya Dome. But of course, with TVXQ being the reigning kings in Japan, fans still couldn't get enough.

In response, the boys added an additional date at the Nagoya Dome, 2 additional dates at the Kyocera Dome, and an extra date at the prestigious Tokyo Dome. In all, their already huge tour is now a 16-date tour in 6 different domes. Since the Tokyo Dome itself holds 50,000 people, you can see just how large of a scale the tour is.