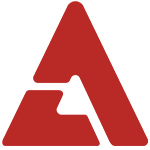 MUSTANG82, FULLLIPS12, GANGJOE11, SCATTY77, WANNABESUN99, and OOMPH27, who are, C.A.P, Niel, L.Joe, Chunji, Changjo, and Ricky, have released their final video teaser!

Their new transformation into more matured and charismatic men of TEEN TOP have fans wanting more and more! Unfortunately, this seems to be the last video teaser in the lineup, judging by its title.

However, not to worry because that just means their comeback is drawing near on February 25th with their album 'No.1'!

Check out the teaser below!