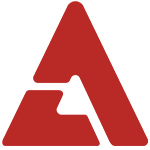 TEEN TOP went all out for their first full length album, literally, as they've visited various locations throughout the world for 'No. 1'!

As you know, the boys released an album cover and teaser video for their upcoming album. Their pre-release "I Wanna Love" swept charts as soon as it was released, and in aims to do the same with their album, the boys have sought out several locations in the process of putting their full album together.

The group set new decibel records in Europe as they gathered themselves more hype there with their concert series around 5 cities. They also traveled to Hong Kong for the music video for "I Wanna Love". It's also been revealed now that they've actually been back to Europe to shoot their album jacket in France. With their international-scale efforts, their label secured the 'world-idol' image for the boys as they said, "TEEN TOP is loved by international fans all over the world, so we wanted to answer to their supports and express the colors of various countries."

The boys will have their comeback on the 26th through a showcase after the release of 'No.1' on the 25th.