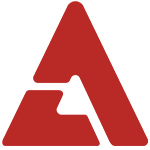 SECRET's Sunhwa and ZE:A's Kwanghee got physical on the February 23rd episode of 'We Got Married 4'.

The two idols decided to try out exercise routines as a couple on the show. Before the physical workouts, they had to measure their height and weight, revealing that not all of the information on their profiles is correct. Sunhwa came out to be 47.3kg (~104lbs) and 162cm (~5'4"), while Kwanghee was revealed to be 177cm (~5'9").

What caught the attention of the panel was Sunhwa's fat to muscle ratio. MC Kim Jung Min commented, "Sunhwa's not a 'bagel girl', she's a [muscle girl]." The SECRET member was also able to easily carry 40kg (~88lbs) weights.

After seeing her do a couple of kicks, Kwanghee remarked, "Considering this woman is my wife, I don't think I should ever get into a fight with her."