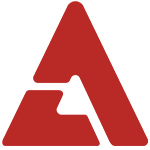 A picture of JYJ member Yoochun relaxing in a private jet to China has been revealed!

On the 23rd, JYJ's Facebook uploaded the above image with the caption, "Park Yoochun's 24-hour visit to China! Park Yoochun's 007 operation for a 2-day live broadcast in China! Does the expression [he makes while sitting] inside the chartered plane make you curious? We are only slightly revealing this much."

Although the caption teases the fans, leaving them much to be desired, it has been reported earlier this month that Yoochun will be attending China's Lantern Festival special TV program, titled 'Yuan Xiao Jie Show', as a guest star.

The 'Yuan Xiao Jie Show' is a program hosted by the crew of Chinese variety show 'Happy Camp'. It is a highly popular program that has ranked number one in terms of popularity for fifteen years. Yoochun will be attending as the Korean celebrity representative.