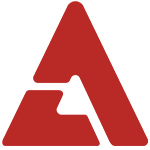 JYJ explained why they ultimately decided to leave their former label.

Their new magazine 'The JYJ' was recently released, and has 139 pages in all including their various interviews which lasted a total of 25 hours.

On the subject of their former label, Jaejoong admitted that friction first began because of issues they had with a cosmetics company stating, "I agreed not to do it, but it was as if they were treating us like children."

Junsu talked about how their income did not increase even though they participated in more endorsements and CD sales rose, as well as the problems with the 13 year contract. He revealed, "I was so physically and mentally exhausted that I really wished we could just sleep for 2 hours a day. If we only had things to lose, what choice did we really have?". 

Yoochun added, "We talked about improving the system and situation with the label, but in reality, things didn't really change much."