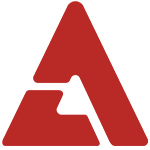 Brown Eyed Girls' Ga In will be returning to the stage through MBC's 'Birth of A Great Star 3' to sing with 'Top 3' finalist Park Soo Jin!

The collaboration between the two is quite an exciting one, especially for Park Soo Jin since she previously chose Ga In as the singer she would like to meet one day! Her mentor Brave Brothers granted her wish as a surprise gift to her, fulfilling yet another dream of the singer-hopeful.

Apparently Ga In is just as excited as Park Soo Jin, sharing, "Through the broadcast, I watched Soo Jin and I was surprised that she can sing so well. I was surprised once again at Soo Jin's overwhelming talent during practice. We practiced hard to create an outstanding performance so we ask for your love and support for me and Soo Jin."

Catch Ga In and Park Soo Jin's duet performance airing later tonight!