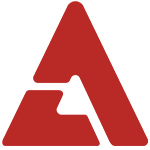 Twelve-year-old images of Han Chae Young and Song Hye Gyo have become a hot topic online.

On the latest broadcast of KBS2's 'Happy Together 3', a clip of Han Chae Young's debut in the hit drama 'Autumn Story' was shown. The footage drew even more attention due to the fact that Song Hye Gyo appeared in the series during her early years as an actress as well.

Both of the top actresses have made their return to television recently, Song Hye Gyo in 'Wind Blows in Winter' and Han Chae Young in 'Ad Genius Lee Tae Baek', so their past photos have been receiving a lot of attention. People are noticing that the two beautiful actresses have not changed much since then.

Netizens commented, "Actresses do not seem to age", "Comparing the images from then and now, we can see how cameras have gotten drastically better", "I don't think Han Chae Young and Song Hye Gyo changed at all in the past 12 years", and more.