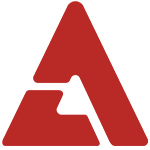 On the latest episode of KBS's 'Qualifications of Men', the cast members played games to determine what kind of wedding presents they would have to give to the new groom, Yoon Hyung Bin and his bride Jung Kyung Mi.

When Boohwal's Kim Tae Won stepped up for his turn, he ended up picking a number which turned out to be associated with 'kimchi refrigerator', the most expensive wedding gift on the list.

There was one way he would escape his fate, and that was through beating Yoon Hyung Bin in a mission assigned to them by the staff. But, luck just wasn't on Kim Tae Won's side, for the mission he had to take on was finding pairs of socks that go together through a giant pile of mismatched socks.

He pretty much admitted defeat even before beginning. He also commented, "I'm colorblind, anyway," revealing his disability and what had been concealed behind his trademark sunglasses.

Despite his color blindness, the Boohwal singer actually successfully matched up several pairs of socks by studying the patterns. However, Yoon Hyung Bin easily defeated his score, and as a result of his loss, Kim Tae Won was given the "opportunity" to gift a new kimchi refrigerator to the happy couple.

Along with Kim Tae Won, Lee Kyung Kyu ended up paying for a coffee machine costing over $1,500, even after discounts, while Lee Yoon Suk bought the couple a sofa, delighting the newlyweds.