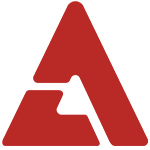 BoA's earring have been recently gaining attention for their unique shape.

On the 24th, SBS's 'K-Pop Star 2' broadcasted the performances of contestants Bang Ye Dam, Shin Ji Hoon, and the Raccoon Boys.

Although many tuned in to watch the performances and to see which contestant would be eliminated, viewers also noticed judge BoA's interesting fashion choice.

During this episode, BoA was wearing an unusual, glittering earpiece that wrapped around her whole outer ear. The 'ear cuffs' style earrings were all the rage at fashion shows this past season. As the search term 'BoA's earring' went up on the real time charts, it seems that many viewers were interested in looking up the jewelry piece for themselves.

What do you guys think? Love it or hate it?