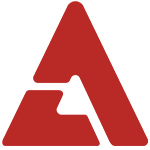 Singer ALi, having made her comeback with her 2nd mini album 'Eraser', has surprised fans with new digital single, "Rain Falling In Go Mo Ryeong".

This is a remake of Korean classic by the same name, which was first released in 1948 and originally sung by Hyun In. But those who were unfamiliar with the song, were able to discover the old classic through 'Immortal Song 2' where ALi performed a modernized cover of the song.



It seems ALi loved the song so much that she teamed up with rappers Double K and Yankie to once again reinterpret the song for a digital single release!

Yedang Entertainment stated, "The bitter feelings expressed throughout the original song are still present and enhanced with the hip hop genre which gives it a modern and different twist for a reborn '2013 Rain Falling In Go Mo Ryeong'."

Check out the digital single below!