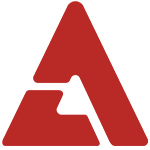 AJ thanked his fans for patiently waiting for him.

On the 16th, U-KISS held their Valentine's Day fanmeeting in Japan. AJ, who had temporarily left to study at Columbia University in August, officially returned to the group through a fanmeeting with about 10,000 Japanese fans. Leader Soohyun injured his back while he was practicing for the fanmeeting, but went ahead to stand on stage anyway after receiving a shot to relieve the pain.

When AJ came back, he said, "I focused on my studies, but I always looked forward to being with you again. Thank you for waiting for me. Please take care of me from now on as well".

The boys will be releasing their 3rd official album in Korea on March 7th, and will have their first comeback stage on Mnet's 'M! Countdown'.