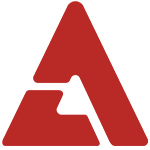 2AM's Jinwoon and Go Jun Hee seem to have gotten over their honeymoon phase pretty quickly.

On February 23rd's 'We Got Married 4', the new on-screen couple tried their hand at cooking to prepare themselves for married life. Things quickly went south when the idol and actress started butting heads during the process.

As both of the stars can't cook, they decided that whoever creates the best dish will be in charge of preparing meals for the rest of their marriage. Go Jun Hee, who was tasked with seaweed soup, was confused from the start, and it didn't seem like she wanted to take Jinwoon's advice either.

Go Jun Hee made it apparent that she was not into cooking, while Jinwoon asked for a homemade breakfast as well as packed lunch. Considering the two had some tension from the time they met, what do you think is in store for this couple?