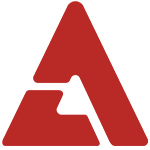 I'm not a huge fan of the many audition shows that are out there these days but the one that I do follow on a regular basis is 'K-Pop Star'. It seems that this show, more than others, is primarily focused on identifying young talent at an early stage in their careers and teaching them how to grow as a performer which I think is really cool. But the real intriguing part is to watch the different philosophies between the three judges. While there is definite overlap, BoA (SM Entertainment), J.Y. Park (JYP Entertainment), and Yang Hyun Suk (YG Entertainment) each have their own unique perspectives when looking for and choosing which participants they want to 'cast' for their companies. That got me to thinking, how have the companies they represent fared over the years in finding that talent? Since the show is basically a singing competition, I thought we'd take a look at the three best vocalists that have come from these companies over the years. The list, in no particular order, is subjective because I have my own personal tastes but it really is pretty amazing at the amount of talent that's on the list.




SM Entertainment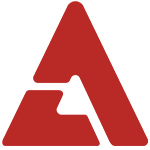 Kangta
Kangta (An Chil Hyun) was the lead singer of the original idol group
H.O.T.
He eventually became known for his smooth yet powerful vocals as he helped make H.O.T. the most popular musical act of their day. He went onto a successful solo career after the group's disbandment in 2001 and has a very lucrative career in China. There have been talks of H.O.T's reunion over the years but I know K-pop fans would just like to hear him again.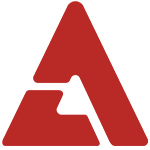 Bada
Like how many JYP artists tend to sound like J.Y. Park, himself, many SM artists tend to sound like Kangta and Bada. As Kangta was the lead vocal of the first idol boy band, Bada, or Choi Sung Hee, was the leader and lead vocal of the first idol girl group,
S.E.S.
Originally trained to sing traditional Korean music, she was reportedly plucked from her school after SM Founder
Lee Soo Man
saw her singing. She of course joined fellow group mates Eugene and Shoo and went onto tremendous success. Her subsequent albums after leaving the group never were quite as popular but there's no denying her talent and today she's in the musical world getting back to her performing roots.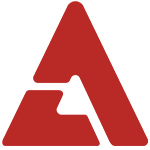 Hwanhee
This might be a debated choice because Hwanhee has one of those voices you either love or hate. I personally think it's great. One half of the duet
Fly to the Sky
, Hwanhee had a low baritone voice that was quite unique in K-pop and hasn't quite been duplicated. I honestly have no idea what he's been doing recently but I was a fan of his solo albums and can't wait for the next one.
YG Entertainment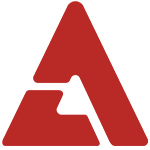 Wheesung
I'd have to say that Wheesung was first, pure vocalist to come out of YG Entertainment. Wheesung burst onto the scene with two very successful albums and was quickly recognized as one of the best R&B singers in K-pop and was publicly praised by
Seo Taiji
and
Shin Seung Hun
, two legends in their own right.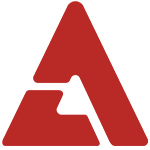 Big Mama
Well, Big Mama isn't one person, it's four and these four ladies made up one of the best vocal teams in K-pop. Members
Lee Young Hyun
,
Shin Yeon Ah
,
Park Min Hye
, and
Lee Ji Young
shocked the K-pop world because, well, they were larger than the average female singer of their time. But leave to Yang Hyun Suk to defy expectations and bring together a collection of amazing singers. You might recognize member
Lee Young Hyun
for her amazing work recently on the show "
I Am a Singer
".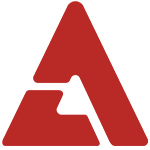 Gummy
Underrated. That's exactly how I would describe Gummy's career to date. There's no question she can sing and she is one of the best in the business but she has had very little time in the spotlight as compared to her talent. She is, in my humble opinion, the most polished singer in YG's roster of talent and needs her next vehicle to showcase that voice of hers.
JYP Entertainment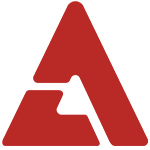 K.Will
Many people forget that K.Will released his first album under JYP Entertainment under the tutelage of J.Y. Park. Prior to that, he was known in singing circles as a producer, composer, and as a singer of guide tapes for many of the groups you know and love. His deep, husky voice is instantly recognizable and he has become one of the best ballad singers in K-pop.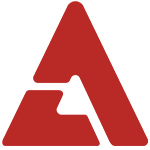 Lim Jeong Hee
I first heard Lim Jeong Hee sing when she teamed up with another great singer
Ha Dong Kyun
for their cover of
T's
"
Day by Day
". I was blown away by her abilities and instantly became a fan. She is considered one of the finest female vocalists and pop/R&B singers frequently acting as a vocal director for her juniors at JYP Entertainment. Her career hasn't had the commercial success that she deserves but as she's proven, even recently on shows like "
Immortal Song 2
", she is the real deal.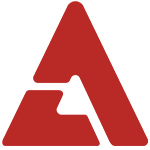 Kim Tae Woo
I don't think I really appreciated Kim Tae Woo's talent while he was a member of
g.o.d.
It was honestly probably after he left JYP that I realized just how good he was. He's got that husky, raspy voice but still has tremendous range and is able to master both upbeat pop songs and slow, R&B jams at a very high level.
Well, those are my picks. What are yours?