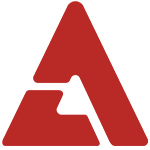 Sooyoung talked about her scandal with Won Bin on the January 23rd installment of MBC' 'Radio Star'.

On the show, the MCs stated to Sooyoung, "When Girls' Generation was invited to 'Radio Star', we thought Sooyoung wouldn't be here, but you're here. Are you mentally prepared?", alluding to her scandal.

Sooyoung answered, "To be honest, I was just happy that my name was grouped together with such a top star. It was fun, and I thought it was cute that there were rumors." The MC's then joked, "Cute, you thought Won Bin was cute?", which caused the entire studio to burst into laughter.

Yoon Jong Shin said, "I think Won Bin's label handled it improperly. They jumped up and said that he didn't even know who the Girls' Generation members were." Sooyoung replied, "I went up on search terms and when the news articles came out, people said, 'Why would a God date a human'? I'm also my mom's precious daughter...".

On Won Bin, she said, "Once, I went to the bathroom at a restaurant, and he was there. So I told my mom, 'There's Won Bin outside', and we were really surprised. I couldn't even pretend to know him because I've never seen him before."

The MC's then said we have a photo of Won Bin meeting Sooyoung before and they brought out a photo. The photo was actually of Won Bin swimming as Sooyoung in Korean means swimming, which made the entire studio burst in laughter once again.