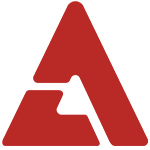 Seo In Guk let viewers in on the process behind his famous kiss with A Pink's Eunji on their hit drama, 'Reply 1997'.

"When we had to kiss for the first time on camera, it was fake," the actor explained on his appearance on the latest episode of tvN's 'Taxi'. "I kissed the spot next to her lips, but the director told me to do it for real."

"Another time when were were filming a kiss scene, the director told me, 'In Guk, you're so dirty'. He explained that since my upper lips were a bit more forward, they always seemed to be prepared for kissing." he continued.

The producer in question, Shin Won Ho, related, "I was sure that I was filming a love scene, but it sounded more like a lust scene when I listened to the audio."

"After the kiss scene, 'Seo In Guk Eun Ji tongue' became a trending topic on portal sites," the actor said. "That was really frustrating. We didn't use tongue."