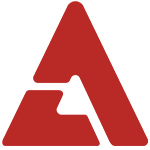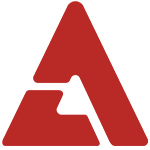 It's really hard to predict when to expect a new single from Jungle Entertainment's lead artists Tiger JK, Yoon Mi Rae, and their close collaborator, Bizzy- now together known as MFBTY (My Fans Better Than Yours). The last time we heard from any of them was with M.I.B., and then through Yoon Mi Rae's out-of-the-blue single "Get It In". Much like "Get It In", MFBTY's brand new release, "Sweet Dream", showed up almost unannounced.

An ongoing trend in K-Pop nowadays is having an erratic song structure. We've heard it stemming from complex electronic music a few years ago, but it really took hold when Girls' Generation released "I Got A Boy" and even when GLAM gave it a shot with "I Like That". "Sweet Dream" is just as erratic in behavior, but tamed by having fewer members and segments. It kicks off with a melancholic piano riff that briskly builds until the track lands a drop in the style of most dance music today, but it treats the drop as the verses of the track.



The verses are spit out furiously by all three members, sectioned between various breaks of either chorus, changes in style of percussion, or miniature hooks (there's that inhale/exhale bit and also that part where they explain what karma is). "Sweet Dream" offers a wide range of dynamics and segments condensed in radio-length-pop-song format in order to present as much skill and talent as possible. This track does an exemplary job of doing just that.

The one thing that "Sweet Dream" does better than other K-Pop contemporaries is providing organic and natural personal expression with each of the members' parts. Whereas most K-Pop groups have artificial personalities and have their lyrics provided to them by their companies, the members of MFBTY provide their own. The matter of who wrote the song doesn't affect originality. It's the artist's input and how real their expressions are that does. An artist like Whitney Houston had no part in writing "I Will Always Love You". In fact, it's a cover, but her artistry and personal expression shined through to make it a worldwide smash. Unfortunately, most K-Pop bands pick out a song out of well-known producers' deck of shuffled pre-made records and end up sounding exactly like someone else. Sometimes I would listen to TEEN TOP's "Crazy" and think it's some album track from Big Bang's 2007 catalog or BIG STAR's current album. I think a stronger line of distinction can be made between MFBTY and some of the works released by M.I.B., but it isn't just the production value that sets MFBTY several bars higher. "Sweet Dream" is so distinctively something else by these three reigning K-hip hop legends.

MFBTY is definitely one of the quirkiest band names in K-Pop, and although it's not the catchiest title, it's suggestive and hints at what their "game-plan" might be. A lot of fans seem to be reject the fact that "Sweet Dream" can be categorized under K-Pop given the merits everyone associates with the three members, but MFBTY alludes to K-Pop fandom given the fact the acronym suggest their fandom is better than "yours". And isn't that what K-Pop is all about? The bottom line is, MFBTY is proving that they're also producing K-Pop, and they're doing it right- or in other words, better than all your favs.