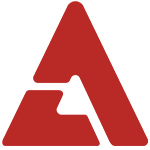 During filming for the January 18th broadcast of KBS 2TV's 'Yoo Hee Yeol's Sketchbook', Girls' Generation got the crowd going with their performance of "I Got A Boy". The members also opened up about their personal life during the interview segment.

The group played a bingo game with their fans and gave their honest answers to host Yoo Hee Yeol's questions. The staff commented, "Watching Girls' Generation answering the somewhat intrusive questions honestly and happily left an impression."

When asked if they were "crazy" lonely, Taeyeon honestly replied, "Yes," surprising everyone on set. Taeyeon shared, "After my schedule is finished and I return home, I feel lonely and empty inside, and I don't know what to do about it," revealing a side to her that many fans don't see often.