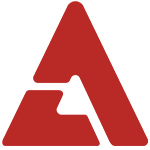 Looks like all those shout-outs to YG Family are paying off for Jay Park as G-Dragon recently uploaded a photo with none other than talented soloist.

Keeping it simple, G-Dragon posted the above photo with the caption, "with @JAYBUMAOM". Of course VIPs and Jaywalkers alike were delighted to see the two multi-tainers together.  The pair looked quite chummy with G-Dragon's arm casually over Jay's shoulder.

Although Jay Park has mentioned wanting to collaborate with various YG Entertainment artists on several occasions, and has more than a small affection for YGE girl group 2NE1, his apparent friendship with G-Dragon still comes as a surprise.

On the other hand, YGE artists, and in particular, G-Dragon have been slowly lifting the veil of secrecy that had been a company trademark for so long.  With near daily Instagram or Twitter updates, Big Bang's leader seems to really enjoy sharing with fans.

Reaction to the post ranged from happiness, "My night has been made. Period. *fan boy moment*" to shock "OMGOMGOMG...MY TWO BABIES...", to a bit outrageous "jay and gd at the same space at the same time ToT omg. i believe in God now..." and everything in between.

Although this is just one photo, could a collaboration possibly be in the works?  What YGE artist are you most interested in seeing collaborate with Jay Park?