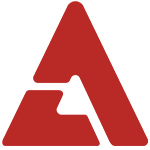 Former Girls' Generation trainee Lee Hwan Hee (Fwaney) will be making a comeback with a sexy dance song.

A still cut from her music video was released through her label Worthy Entertainment. She expressed that she was going to throw out the tag of 'Seohyun's best friend', 'The 10th Girls' Generation member', and 'SM trainee' and make a debut as a solo rookie singer.

Her title song "Monroe's Heel" is produced by Kim Gun Woo, and is based on the story that Marilyn Monroe cut off 0.6cm on one of her heels to have a more sexy appearance. The guitar and synthesizer sound on top of the stylish beat provides a unique melody.

The music video was filmed by Park Byung Hwan, who filmed her first music video for "Secret" last year. During promotions for "Secret", she expressed the innocence of a young girl. However, for this performance she will be showing off a strong performance with a sexier image.

Her label said, "A teaser video for her music video will be released on the 11th. On the 15th, she will have a showcase at BE.HIVE."