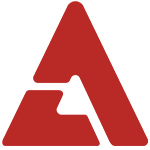 Baek Ji Young has released her music video for new single "I Hate It"!

Renowned pianist Yiruma and composer 2FACE, who have teamed up as 'Mind Tailor',  have written and composed the single, lending a hand to the soloist's anticipated comeback.

WS Entertainment stated previously, "Baek Ji Young and Yiruma's collaboration is their first project [together] through which the two artists' were able to express their common musical and emotional understanding. 'I Hate It' is more than just a 'cross-over' of classical and popular music, but it is a ballad song based upon Yiruma's trademark ability to bring out emotions with and Baek Ji Young's sorrowful voice added on to form a beautiful melody with a story."

Check it out below!