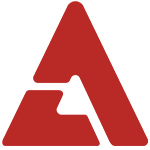 During a recent filming of JTBC's 'We Are Detectives', B2ST's Yoseob featured as a guest and revealed for the first time that he once tried to run away from home.

MC Lee Hwi Jae asked, "Have you ever run away from home?" Yoseob shocked everyone on set by sharing, "I have an experience, but my mom doesn't know about it. I stopped my attempt to run away and ended up having to come back home. Although I intended to run away at first, it became just an outing."

Yoseob continued to reveal how he became cold and hungry during his runaway attempt, so he waited in front of his doorstep and went back inside with his older sister who was on her way home.

Catch this exciting episode on the 10th at 11 PM KST!