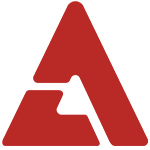 Soloist ZIA, aptly nicknamed the 'Queen of Ballads', will be returning to her fans in time for the year-end ceremonies with a new mini-album release on December 10th.

Through her official Facebook, ZIA alerted fans of the upcoming release with a handwritten letter stating, "I'll be greeting you all with a new album soon. It feels different writing a letter to you like this. I've prepared some ballad songs perfect for listening to on a quiet, cold winter day with a cup of tea. I'm so happy and grateful to have fans that never forget me and cheer me on."

Having featured ZE:A's Siwan in her music video for 'Tears Fall' last month, which served as a teaser for her upcoming music video of her title track, ZIA will be pairing up with a different idol this time.

Loen Entertainment stated, "ZIA's new album 'ANEMONE' will bring joy to the ears of listeners with plenty of high quality ballad songs. We ask for your love and interest."