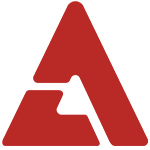 Actor Yoon Si Yoon was hilariously accused of being a creep on the set of 'Strong Heart' as a photo was brought out on set to evidence these claims.

On the December 18th episode of SBS' 'Strong Heart', Boom and Kim Ji Hoon claimed, "Yoon Si Yoon is a pervert," and unveiled a photo that captured Yoon Si Yoon seemingly looking down his 'Flower Boy Next Door' co-star Park Shin Hye's dress!

Boom continued, "Yoon Si Yoon normally reads a lot of books and is known to have an intellectual image but Yoon Si Yoon is no doubt a man," drawing laughter as the actor became flustered with the set labeling him as having "bad manner eyes".

Yoon Si Yoon explained himself, as he revealed, "These are not 'bad eyes'. Park Shin Hye's dress ripped and she was stepping on it with her shoes so I was captured looking at her feet. Park Shin Hye will clearly clarify the situation."

The actress then helped patch back together Yoon Si Yoon's image once again as she came to his defense: "Yoon Si Yoon is right. The bottom of my dress ripped and got stuck on my shoes, and the photo shows Yoon Si Yoon staring at my feet," dissolving any misunderstandings that people may have had from just seeing the photo alone.