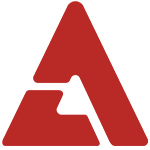 UEE has been receiving high praise for her acting in the KBS2 Wednesday-Thursday drama 'Jeon Woo Chi'.

On the 5th episode of 'Jeon Woo Chi' aired on December 5th, UEE played a scene in which the princess was under mind control. As she was forced under stronger and stronger mind control, she expressed her pain expertly, stating, "I can't speak. I shouldn't speak." Many viewers were awed by her abilities and praised her talents.

Viewers commented, "I'm amazed by UEE's acting talents", "I didn't expect that from her", "She's the best out of all the idol actresses", "Saying UEE's a good actress is like saying 1+1 is 2", "People didn't know UEE was a good actress already?", "I've liked her since 'You're Beautiful'", and more.