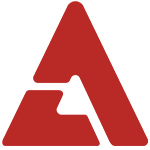 T-ara held an event for their pachinko endorsement at the Shinagawa Intercity Hall in Tokyo, Japan.

On December 24th, the ladies held a fanmeeting with about 500 fans for the 'DX'mas Party with T-ARA' event where they talked about the game and also performed live. The MC of the show said, "Today's event is for the release of the 'CRA Deluxe Umi mo Nogatari with T-ara (CRA Deluxe Sea Story with T-ara)'. The machine's pink dial matches perfectly with T-ara's outfits."

Eunjung said, "The machine is pretty because it's so sparkly", to which the MC responded, "Your beauty sparkles as well". Boram added, "This is my first time seeing it, but it looks fun".

The MC also introduced the game by saying, "The game looks fun because T-ara's video and music video are included", and showed a part where the game character danced to T-ara's music video. Jiyeon said, "It was cute to see the game character dance along".

The game is set for release in February.