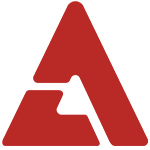 T-ara proved their unending popularity in Japan.

On Christmas day, T-ara held a fanmeeting with 3,000 Japanese fans at the Tokyo Dome City Hall. The fanmeeting lasted for about 2 hours, in which the T-ara girls dressed up in santa outfits to sing their hit songs as well as Christmas carols. The girls will have additional fanmeetings on the 26th and 27th in Osaka as well.

Currently, T-ara is preparing for a Japanese Arena Tour with 150,000 fans, and will return to Korea for the end-of-the-year shows on the 28th.