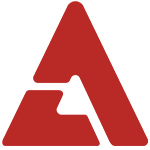 INFINITE's Sunggyu recently revealed a new 'band version' music video for his solo debut single '60 Seconds' on December 10th.

However, fans were met with an unexpected issue when INFINITE's official website crashed for an hour due to a server overload, leaving them unable to access the video. The band version of the video was released to return the love and support Sunggyu had received from his fans.

The bright background on the set of the music video and the many clocks complement Sunggyu's chic black suit and overall concept. "60 Seconds" is a song that goes well with the winter season.

Woollim Entertainment commented, "While the band version was revealed to give back the love and support to fans, we had no idea the site and server would crash. We apologize for the inconvenience."

While Sunggyu has wrapped up his solo promotions, he had a successful run with high rankings on various music charts. His successful solo debut shows his maturity and capabilities as an artist.

Check out the new '60 Seconds' music video below!



Thanks to everyone who sent this in!