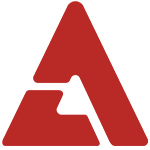 Still cuts from the hit movie 'Wolf Boy' featuring stars Park Bo Young and Song Joong Ki hard at work on set have been revealed. 'Wolf Boy' has been a huge success, attracting over 7,000,000 viewers from around the nation.

In the newly released still cuts, the actors are clearly very into their work. The general atmosphere of the photos seem very happy, which indicates the pleasant work environment on the movie set.

One of the cuts also shows Song Joong Ki preparing for a CG shot as the wolf boy, giving some insight as to how those scenes were created.

'Wolf Boy' is about a boy named Chul Soo (Song Joong Ki), who has been abandoned by the world, and Soonee (Park Bo Young), who has chosen to close herself off from the world as well as their love story and tragic heartbreak. The film will be re-released starting on December 6th, featuring a new video as part of the story.