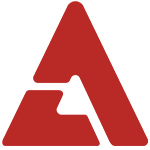 'Nation's MC' Yoo Jae Suk displayed his manners on the latest episode of 'Running Man'.

The final mission of the newest episode had the cast members competing against each other to be crowned the new King. The ballots - which would determine who would ascend the throne - were hidden throughout the building, making them hard to find and easy to miss.

As he was cautiously making his way through the stacks of the library, he pointed out to his VJ, "Be careful. Make sure the books don't get hurt", expressing his worry for the damage that people running around would do to the library.

Good to know that his legendary heart of gold also extends to inanimate objects! Check out the full episode below.