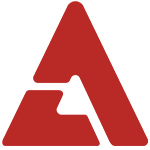 Solbi will be donating all the profits from her 'Love + Cherish + Keep' exhibition to elderly people who live alone.

Solbi, pop artists Art Nom and Charles Jang, and actors Kim Seung Hyun and Woo Mi Jin will be opening an exhibition that encourages people to care for animals in shelters. The five artists who participated in the event will also be selling donated products and ceramic pet food dishes as well.

All of the profits from the exhibition and bazaar will be donated to elderly persons who live alone. The director of the exhibition commented, "The precious animals in shelters should not be abused or put down, but they should be shown love and understanding instead. We planned this exhibition to appeal to people's emotions, and then wondered how we could help the ones who are lonely and separated from society at the end of the year. We have decided to donate the profits to the elderly who live alone [in consideration of the upcoming] cold winter."

Solbi commented, "I have pets too, so this exhibition meant a lot to me. The concept of the exhibition is 'life and love,' so I'm glad I could be with those who love sheltered animals, and I'm glad to be even a little help to those who are lonely and cold in the winter. I hope everyone can spend a warm end of the year together."

The 'Love + Cherish + Keep' exhibition will be held at the connoi-space gallery on December 15th.