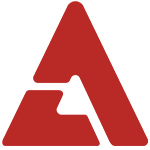 Shinhwa's Shin Hyesung has revealed his desire to collaborate with soloist IU.

Prior to releasing his special winter album titled 'Winter Poetry', Hyesung recently sat down with reporters for an interview. It was here the singer revealed, "If an opportunity arises, I would like to have a collaboration with IU."

The singer had chosen IU after much deliberation when asked to select a junior whom he'd like to work with. "I recently looked at IU differently. I've known her as a cute, young singer, but I was surprised after seeing her playing the guitar and singing on MBC's 'Real Modern Concert'. To have such good sensibility at her age... She's really good at singing. It made me look at her differently."

Hyesung will begin promotions with his upcoming title song "It'd Be Nice If It Were You", scheduled for release on December 4th.