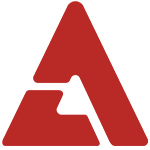 Though fans might disagree, Lee Sung Jae claims that Seo In Guk resembles the creatures from the American film 'Gremlins'.

On the December 12th broadcast of MBC's 'Radio Star', the stars of 'Rascal Sons', Lee Sung Jae, Ryu Soo Young, and Seo In Guk, appeared as guests.

During the show, Lee Sung Jae commented, "I think girls these days like guys like Seo In Guk. He has an edge and an interesting look."

Seo In Guk said, "Our oldest brother [on 'Rascal Sons'] said that I look like a monster. He says I look like a gremlin," causing everyone to burst out in laughter.

Lee Sung Jae went on to say, "He gets cuter the more I look at him. One time he was sleeping, and I went over and kissed him."

What do you think? Is there a resemblance?