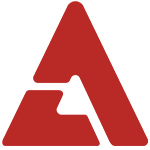 Psy's year-end schedule is continuing to fill up.

Although Psy was recently in hot water with the surfacing of his past "anti-american" remarks while featuring in another group's song eight years ago, it still hasn't deterred him from becoming a hot ticket item for end of year celebrations.

Psy has been added to line-up for the ABC's 'Dick Clark's New Year's Rockin' Eve', which is easily the most watched show in the States on New Year's Eve and features the most in-demand artists.  Joining Psy over at Time Square will be stars like Taylor Swift, Carly Rae Jepsen, and Neon Trees.

Taking the stage over on the west coast will be Psy's American labelmate Justin Bieber as well as stars like The Wanted, Flo Rida, and Fergie among others.

The celebrations will kick off at 8:00PM EST on New Year's Eve!