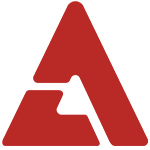 Although Psy will be unable to attend the upcoming 'MBC Gayo Daejaejun' due to his overseas activities, he will make up for his absence by greeting fans with a special video during the event!

The video that Psy directed himself will take a look back on the "Gangnam Style" phenomenon that took the world by storm and will feature clips of Psy participating in a flash mob performance by 2,000 fans in front of the Eiffel Tower as well as a special New Year's greeting to his fans.

An 'MBC Gayo Daejaejun' representative stated, "It is hard to leave out the star of K-pop, Psy, as K-pop finishes off another year. It is even more meaningful that Psy will be able to participate in this global stage."

Tune in for the 'MBC Gayo Daejaejun' on December 31st!