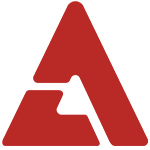 Psy has reached 1 billion views on his YouTube video for "Gangnam Style"!

The hit single has been steadily climbing in views ever since it went viral. In September, the video hit 100 million views. A few days after that, it became the Most Liked Video, a feat that got Psy recognized by the Guiness World Records. He hit 200 million views in late September. In October, he managed to reach 500 million views, and in November finally beat Justin Bieber's "Baby" to top the chart of Most Viewed Videos of all time. To celebrate Psy's incredibly successful year on the site, YouTube even featured him as a main component for their 'Year in Review' video, titling the video 'Rewind YouTube Style' and featuring him on their logo.

And now, finally, Psy has reached 1,000,000,000 views on YouTube, a feat that has never been done before and probably will not be accomplished again for a while. Psy reaching the 1-billion mark was even accompanied by online jokes of the apocalypse, further proving his popularity.

Everyone has already probably watched the video, but check out the viral video again to commemorate reaching 1 billion!



Congratulations to Psy!