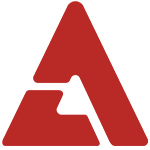 Singer Psy and Big Bang took a picture together at the conclusion of the '2012 Mnet Asian Music Awards.'

Big Bang's Seungri uploaded a photo with the title, "We are Winners!" on his official Twitter account on December 1st.

Big Bang won the Artist of the Year ward at 2012 MAMA as well as 3 other awards and Psy won Song of the Year, Best Music Video, as well as a plethora of others becoming the highlight duo of the night.

In the photo, Psy and Big Bang are looking so cool and free as they smile happily seemingly having conquered the award show.  Although this was after the four hour long award show, the stars do not look tired at all and show that this was a special joyous night.

Netizens who saw this photo commented, "The main stars of the night have gathered", "Psy looks so care free, he truly is a world star", and "Big Bang really do fool around a lot."