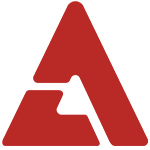 Host and entertainer Nam Hee Suk revealed himself to be an 'uncle fan' of idol group B1A4.

Nam Hee Suk posted to Twitter, "A longtime friend told me he produced a group called B1A4, and I saw them on a music program today. They're seriously handsome. They said one member was blood type B, and four members had blood type A. Is that right?"

He later added on the 5th, "If I joined B1A4 as new member A5, I'll be known as the member with the best voice," and on the 6th, "B1A4 are so good-looking... I should've looked like that... Someone must've stepped on me before my one-year birthday."

Netizens commented, "Nam Hee Suk has fallen for B1A4's charms", "B1A4's official uncle fan?", "Why is this so funny?", and more.