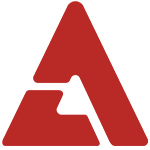 KARA's Hara, and Kim Wan Sun will hold a collaborative stage at the '2012 SBS Gayo Daejun'.

The theme of the 'SBS Gayo Daejun' this year is 'The Color of K-Pop', and the producers of the show have worked hard to incorporate the various colors of each idol group into collaboration stages.

Producer Park Seung Min said, "For this year's 'SBS Gayo Daejun', every K-Pop star will be holding various collaboration stages and not just their own. There will be 270 minutes of great performances. There are special stages including idol group members and established singers. The singers who have the special stages are all preparing with their own concepts. One of the examples is a collaboration stage between Hara, who was born in 1991, and Kim Wan Sun, who debuted in [1986]."

He added, "This year's 'SBS Gayo Daejun' is large-scale, and many singers are participating, so we are looking forward to great performances."