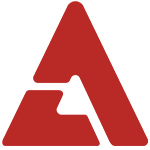 Comedian Jung Kyung Mi will be leaving the 'Comedy Actresses' segment on KBS 2TV's 'Gag Concert'.

In light of her marriage to her seven-year boyfriend Yoon Hyung Bin next February, Jung Kyung Mi explained, "I have no reason to sue anymore," referring to the premise of the comedy segment in which 'actresses' air their grievances about their image.

On the 18th, a PD from 'Gag Concert' commented, "I think Jung Kyung Mi should graduate from the segment." Jung Kyung Mi added jokingly, "I've already accomplished my goal, so there's no reason to linger."

However, she's filmed on the 19th and will continue to appear in the 'Comedy Actresses' corner until the end of December.