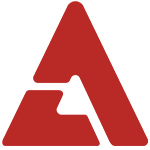 It has been announced that former KBS announcer Jun Hyun Moo has been appointed as the new MC of Mnet's 'Voice Korea Kids' ('Voice Kids' for short).

Mnet's Oh Kwang Suk PD confirmed, "Although 'Voice Korea' is a survival program, when you compare the contestants to those of other audition programs, rather than putting the pressure of competition at an early age, it focuses more on their dreams and talents. Announcer Jun has a careful and fair image, and showed his wit on various variety show. and its his friendly image that we agreed would suit the program very well", revealing the reason behind the selection.

Jun Hyun Moo will be acting as an MC, joining the previously announced coaches of the show Yoon Sang, Seo In Young, and B2ST's Yoseob.

Tune in for the premiere of 'Voice Kids' on January 4th!