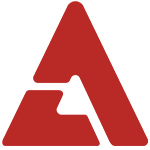 2AM's Jo Kwon and 2PM's Wooyoung snapped a picture during their dinner date.

Jo Kwon recently shared the above picture on Twitter and wrote, "Eating, buying, drinking, walking... But being cold."

The picture showed Jo Kwon and Wooyoung enjoying a romantic dinner at a trendy restaurant. They posed for the camera bare-faced and in casual clothes.

After seeing the picture of the two friends, the netizens commented, "Jo Kwon and Wooyoung are becoming to look alike", "How can two guys eat such a romantic dinner together", and "Wooyoung looks cuter in casual clothes."

Meanwhile, 2AM plans to release their first Japanese album in January.