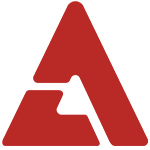 JellyFish Entertainment has announced that proceeds from their 'Heart Project' album featuring artists Sung Shi Kyung, Park Hyo Shin, Lee Suk Hoon, Seo In Guk, and VIXX have been donated to the Salvation Army Korea.

As previously stated, the album was a mass project by the company as a special Christmas gift for their fans. Fortunately, it wasn't only fans that benefited from the heartfelt album!

Seo In Guk and VIXX even went a step further by participating in the Salvatation Army kettle. The traditional red kettle is an integral part of the Christmas scene, with millions of dollars donated each year to aid needy families, seniors, and the homeless, in keeping with the spirit of the season. Fans chose the date their favorite star would be running the kettle and earned the chance to win a personal prize from the star himself once they donate to the kettle.

Seo In Guk's kettle day on December 11th set the biggest record to date for the most fans that showed up to donate. VIXX participated on the 14th as the 2012 Goodwill Ambassadors for the Salvation Army, setting them up in the ranks of 'donation idols'.

Netizens commented, "They really warm up my heart" and "I'm glad as a fan to see them do good deeds for others".

In related news, the Heart Project's title track "Because It's Christmas" has maintained its position at the top of the charts for the past 10 days in addition to having made an all kill on the real time charts the day of its release.