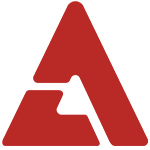 Jay Park has responded to Son Dam Bi's love call via Twitter.

On the December 16th broadcast of MBC's 'Section TV', Son Dam Bi was interviewed on the set of a CF shoot, where she was asked to select an artist whom she would like to work with.

Without hesitation, the singer immediately selected Jay Park and explained, "Jay Park's ability to express himself on stage is amazing and he's someone who knows how to enjoy a performance."

Upon seeing the broadcast, Jay Park took to his Twitter and left a response for the singer, tweeting, "Dam Bi noona wants to perform on stage with me??! I'm honored. I'm up for it anytime. keke. This puts me in a good mood. Heo heo heo."

담비누나가저랑무대를함께하고싶다구요??! ㅋㅋ영광입니다 언재든콜입니다 ㅋㅋ괸히기분이좋네요 허허허

— JAY BUM PARK (@JAYBUMAOM) December 16, 2012