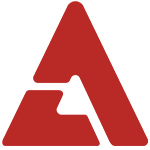 INFINITE's Sunggyu shared that he once drank from dusk until dawn.

On the December 19th 'year-end health watch special' of KBS 2TV's 'Vitamin', Sunggyu revealed, "I've drank alcohol for 12 hours straight before."

He continued, "When I was 20, alcohol was interesting, so I wanted to drink it. And then I went to a party [with my coworkers from] my part-time job. I'm not sure what happened, but I remember that I drank until 11AM the next day."

The studio was surprised by the idea of an idol star drinking so much when Yoon Jung Soo suddenly added, "Whenever I drink, I urinate in public. I really had to go, so I just thought that I was spreading fertilizer on the road."

The hosts of 'Vitamin' then asked Sunggyu, "Do idols do that too?" He answered, "Though I don't recall, I probably did that once as well," causing laughter.