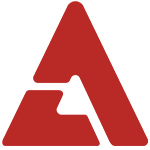 Hyun Bin will be formally discharged on the 6th from his military duties after serving for 1 year and 9 months. He enlisted back on March 7, 2011.

Hyun Bin's release time is set for 10 AM KST, and his label dispatched bodyguards because his discharge is expected to be a big event. An estimated 1,000 fans from both in and out of Korea will be in attendance as well as numerous reporters and photographers from all the news agencies. Hyun Bin will give a speech about being released from the army and greet his fans for about 10 minutes. He will then leave in a car that his label has prepared.

Hyun Bin has been receiving many calls from CFs, dramas, and movies even before his official discharge from the army, so fans are looking forward to seeing him return to his activities.