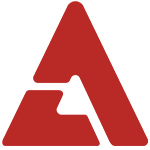 Leessang's Gary made a promise to 'Running Man' viewers at the '2012 SBS Entertainment Awards'.

After winning the Excellence Award (along with fellow member Ji Suk Jin), Gary stood on the stage and delivered a short thank-you speech.

"Thank you. At first, this country boy who had only done music for 10 years decided to try variety because he wanted to see celebrities," he said.

"Now, I've become a mature celebrity myself. I want to say thank you to the 'Running Man' producers and members who made me into one. Next year, I won't try to quit the program, but work hard instead."

Check out their comments below!