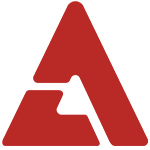 MBC's popular night time talk show, 'Come to Play', led by MCs Yoo Jae Suk and Kim Won Hee, have announced that they'll be coming to an abrupt end after almost nine long years of running.

On December 7th, broadcast officials revealed that 'Come to Play' was decided to be taken off air during the first week of this month through a discussion meeting held by higher representatives of MBC. The news comes as a confusing surprise to the cast and staff, as the show had been in the middle of a return with two new corners like 'The True Man Show' and 'Suspicious Mountain Cabin'.

One representative of a panelist on the show stated, "We've yet to hear about the show coming to an end from the producers yet." Some of the other cast members, however, revealed that they've been relayed the information already.

Unfortunately, the show has been suffering from poor viewer ratings as of late, being pushed to the backburner by competition like KBS's 'Hello' and SBS's 'Healing Camp', barely recording in the 5% mark.