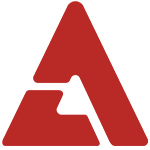 CNBLUE's Yonghwa took over a Japanese OST chart with "You've Fallen for Me".

Japan's music site Dwango revealed that "You've Fallen for Me" ranked #1 for 2012 under the K-Pop OST ringtone category. 2nd place went to Jang Geun Suk for "Love Rain", and 3rd place went to "Still" from 'You're Beautiful'.

The drama, 'You've Fallen for Me', features Yonghwa as the main character. The story line revolves around an arts university, incorporating dance, music, theater, and pop culture to draw out the romance and loyal friendships the young students form on campus. It aired on Fuji TV from July to November, gaining high popularity not only in Korea but also in Japan.