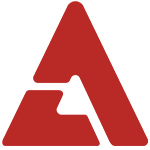 Child actress Kim Yoo Jung has selected Big Bang's T.O.P as her ideal type.

During an interview segment on the December 16th installment of MBC's 'Section TV', the actress was asked to select her ideal type among actors she hase worked with including Yeo Jin Goo, Lee Min Ho, Kim Soo Hyun, Big Bang's T.O.P, and Park Gun Tae.

After much deliberation, Kim Yoo Jung ended up selecting T.O.P, whom she worked with in the film 'Alumni', as her #1 ideal type. Following the Big Bang member, the actress placed Kim Soo Hyun in second, Lee Min Ho in third, Park Gun Tae in fourth, and Yeo Jin Goo in fifth.

When asked to explain why she selected T.O.P as her ideal type, Kim Yoo Jung bashfully confessed, "I'm just too much of a fan, so there's nothing I can do about it."

Viewers responded to her selection as they left comments like, "I didn't know she was a fan of T.O.P", "She has grown up a lot. She's a lady now", "They look good together", and more.